Nabu is a digital media item management system that provides a catalog of audio and video items, metadata for these items, and information about the workflow status of the items.
'Nabu' is a word in the South Efate language for 'road', as a connector of various locations.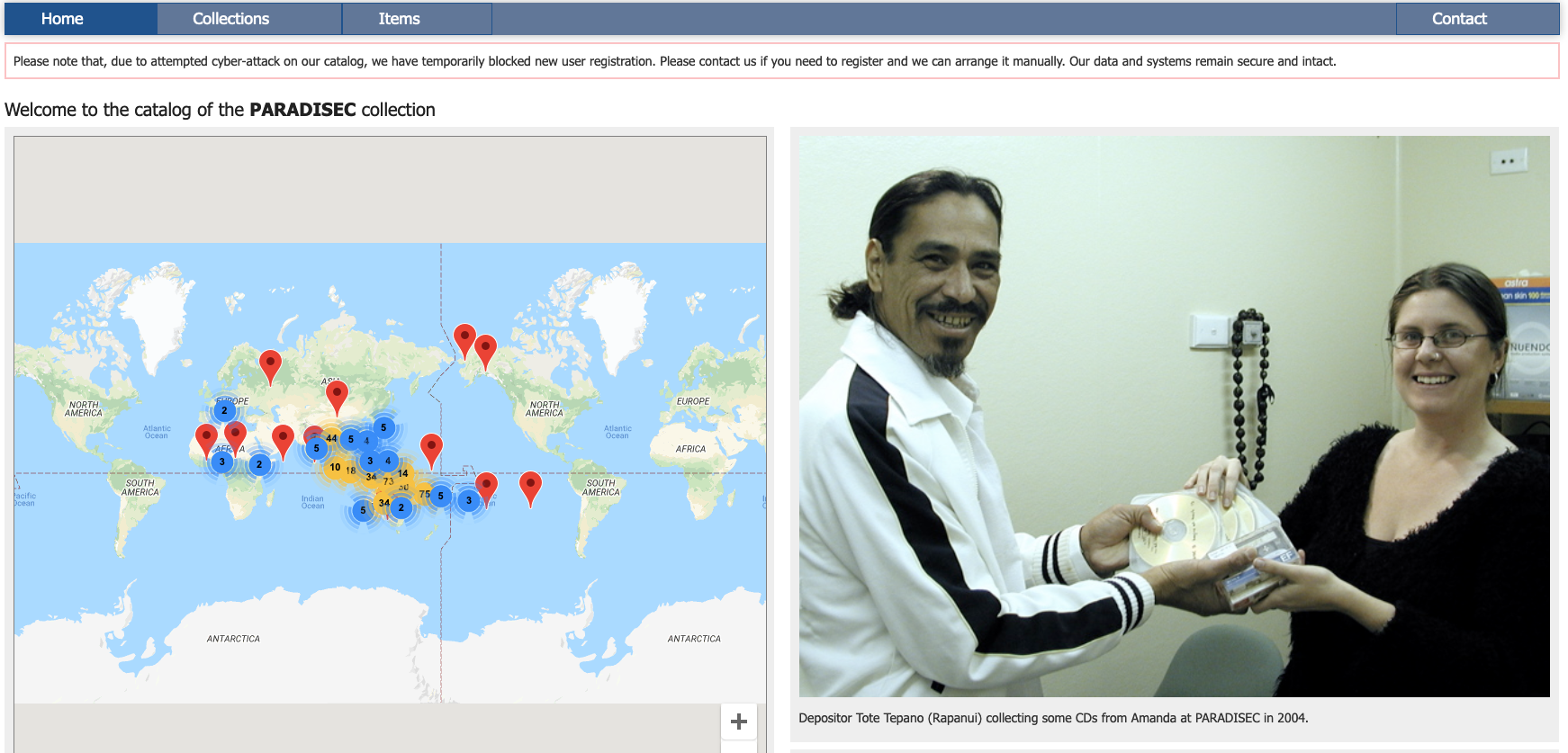 PARADISEC developed the Open Source system 'Nabu' in 2012 with funding from the Australian Research Council LIEF (Linkage Infrastructure Equipment and Facilities) scheme (LE11000142).
– Browse the catalog @ http://catalog.paradisec.org.au
– The source code is accessible @ https://github.com/nabu-catalog/nabu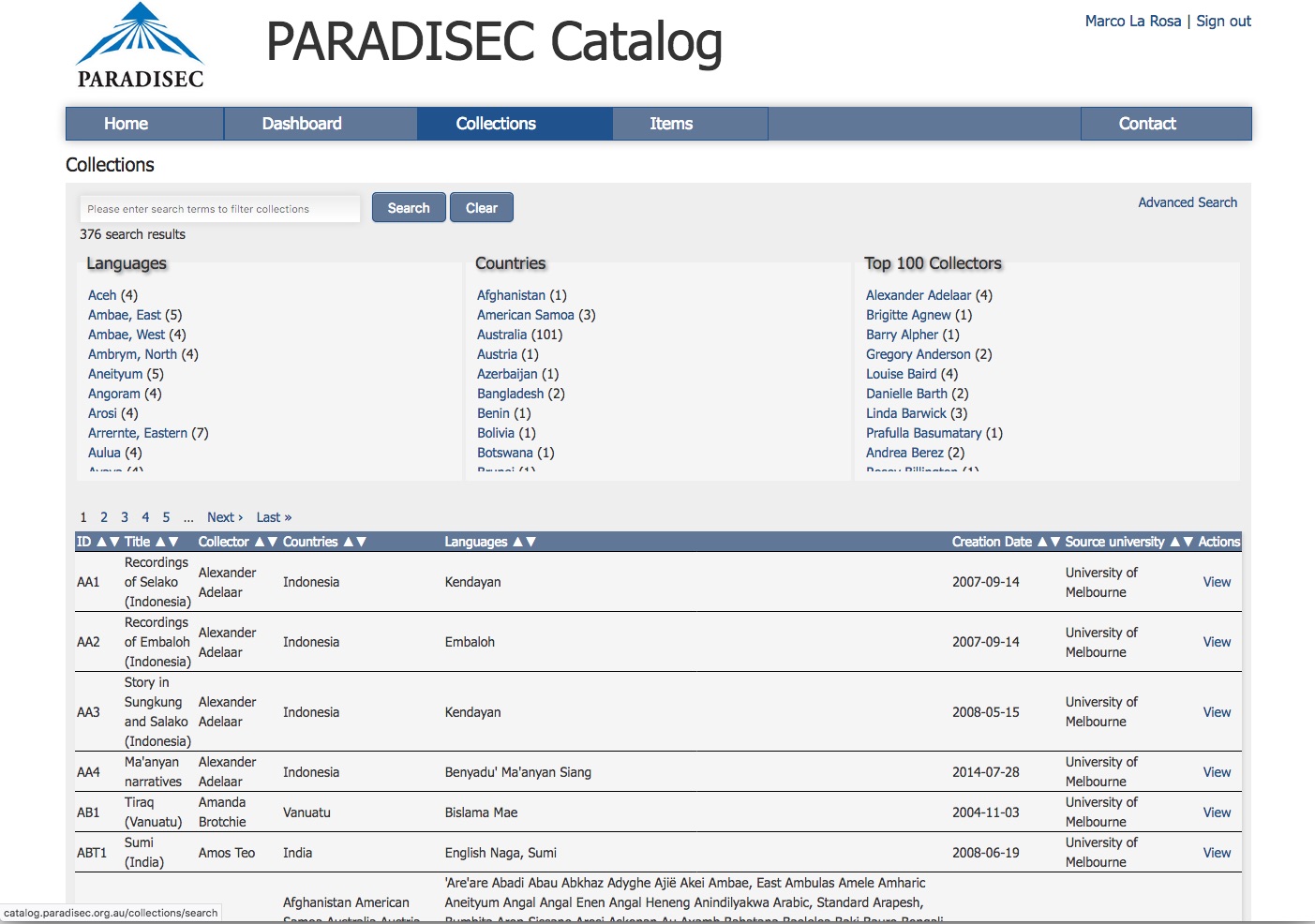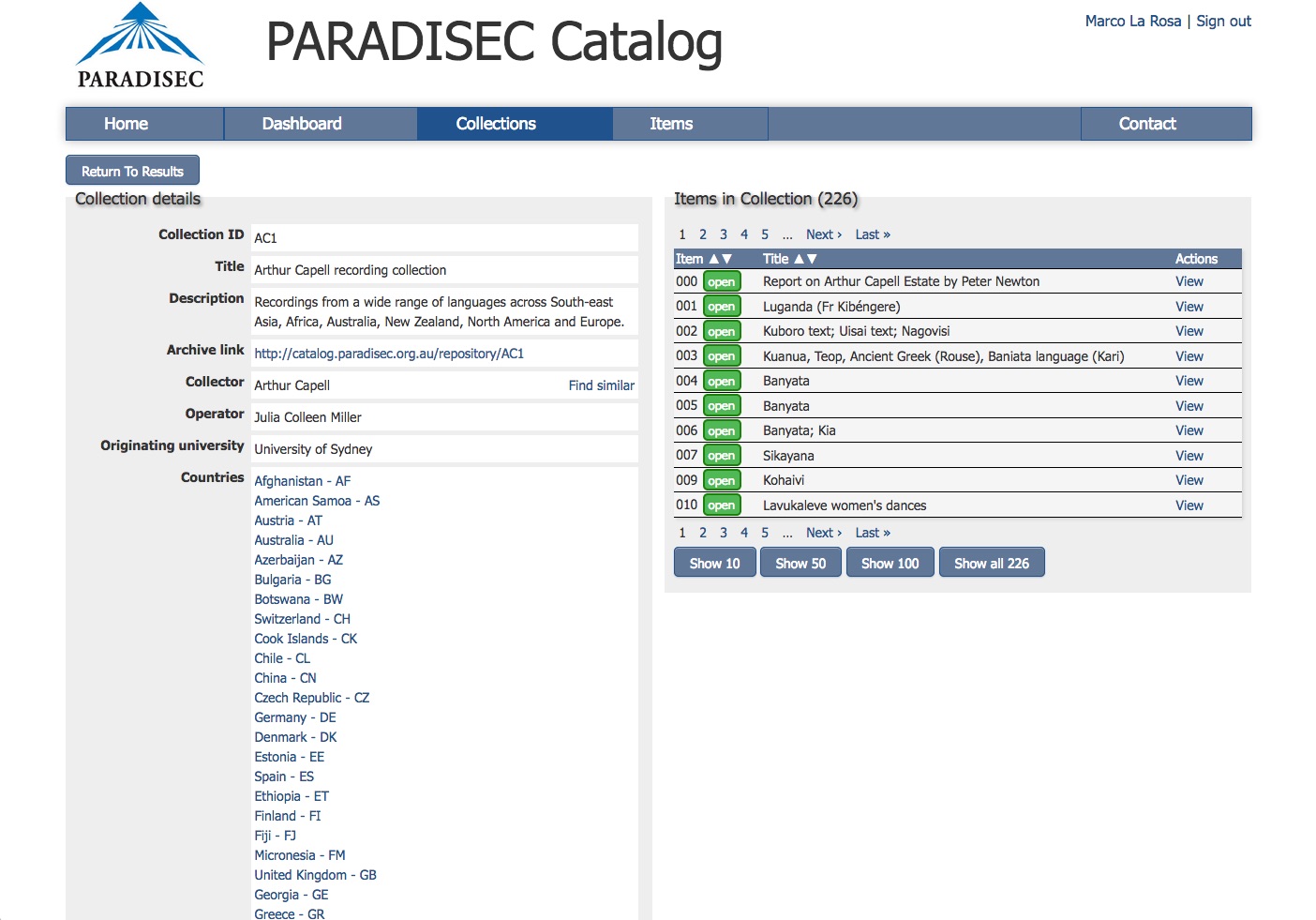 Cite as: Thieberger, Nick, Linda Barwick, Amanda Harris, John Ferlito and Silvia Pfeiffer. 2011. NABU. https://language-archives.services/about/nabu/